The Rowing program is designed to teach and promote the sport of rowing both on campus and in the Iowa City and surrounding areas. Programs are designed for every skill level, from beginner to advanced. We offer learn to row sessions, adult, high school, collegiate, and adaptive rowing programs. 
 The P. Sue Beckwith, M.D., Boathouse, is not available to be rented out. If you have questions about the Boathouse, please contact Athletics Facilities staff. 
Interested in rowing? Complete our interest form and we will be in contact with you shortly. 
Adult Learn to Row Series
Rowing is a dynamic sport that fosters strengthening of the body and the mind in a supportive and team-oriented environment. This year, we are offering a Learn to Row series to get you out on the water and involved in the sport you have been waiting to try! You will learn rowing terms, how to carry boats and oars, how to erg on land and row on the water, and then get to work with others on the water to move the boats.
All fitness levels and athletic backgrounds can learn to row. Just be ready to learn and try something fun and new! Wear fitted athletic apparel, sunscreen, and hat and sunglasses. Bring a water bottle. Baggy clothing is highly discouraged due to the design of rowing equipment.
After completing this session, you can join the Adult and/or UI (University of Iowa) Student Rowing programs.
Questions should be directed to Head Coach, Danelle Stipes: Danelle-stipes@uiowa.edu.
Iowa Indoor Rowing Challenge
The Hawkeye Community Rowing Program is excited to welcome you to the Iowa Indoor Rowing Challenge. 
Contact Danelle Stipes for more information.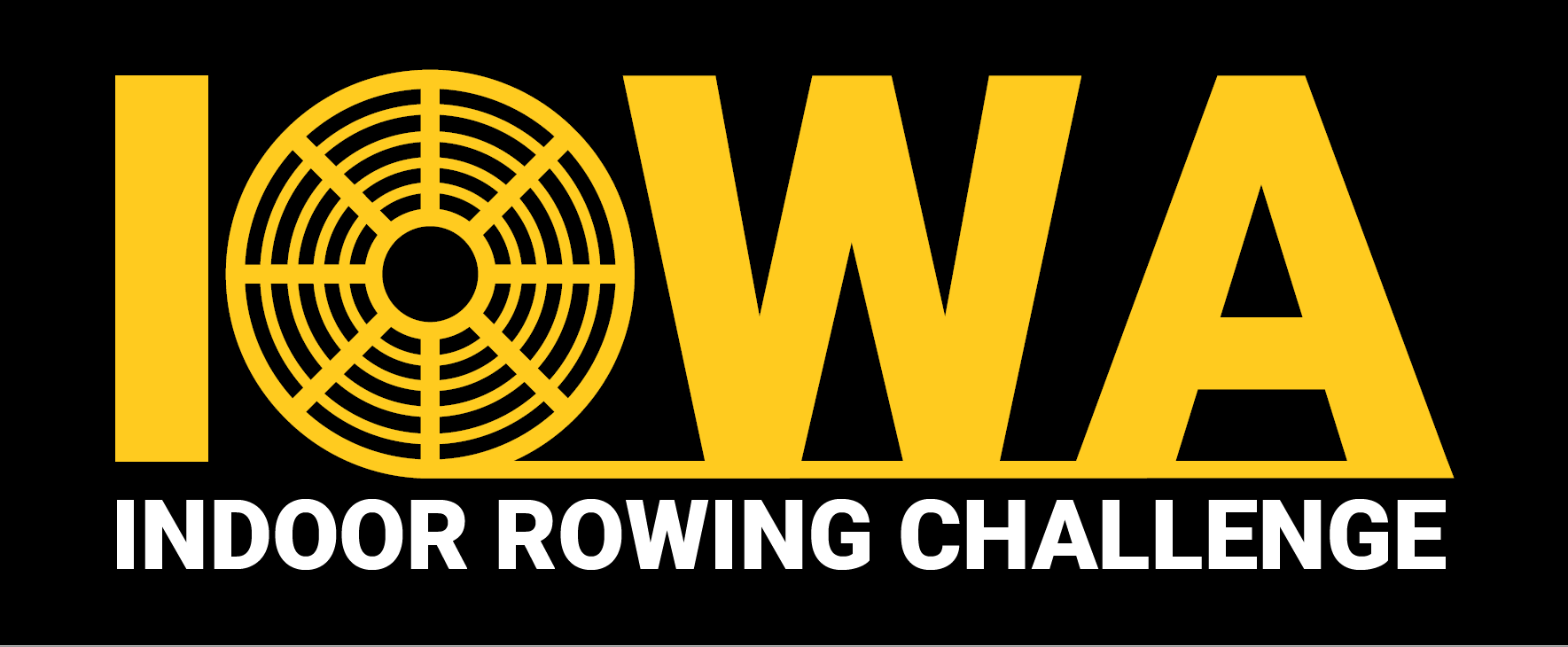 Event information:
Date:
Saturday February 11th, 2023
Location:
Field House
225 S. Grand Ave, Iowa City, IA 52242
Youth Rowing Sneak Peek
If you're between the ages of 12 and 18, please join our team in their indoor rowing practices during the week of Dec. 5-9 for FREE!  
After the sneak peek week, you are welcome to join the Junior Rowing program at a cost of $475 for the season.  Practice times for the winter season are:
Monday - Wednesday | 4:30 - 6 p.m.
Thursday | 3:30 - 5 p.m.
Friday | 6 - 7:30 a.m. 
Practices are primarily held in the indoor rowing room in the University of Iowa Field House, and occasionally in the indoor tank room at the Beckwith Boathouse.  
If interested, please contact Amy Smith for additional information. 
Event information:
Date:
December 5-9
Location:
Field House
225 S. Grand Ave, Iowa City, IA 52242
Rowing Programs
Rowing is an easily adaptable sport for persons with physical and intellectual disabilities. Modifications to equipment, instruction, and the rowing stroke can be made as needed. Because the rowing stroke can be segmented into the legs, trunk, and arms, adaptive rowers may row all three parts of the stroke, trunk and arms only, or arms only depending on their physical capabilities and comfort level. The repetitive nature of the rowing stroke also makes Rowing well-suited for people with intellectual disabilities.
Participants with physical and intellectual impairments will work directly with the coaching staff to develop the best modifications and training plans for each individual.
Practices are scheduled on an individual basis and held year-round (outdoors/indoors depending on the weather). Adaptive Rowing is open to participants age 14 and up.
We offer programming for UI students, faculty, staff, and community members. Athletes can compete as part of Hawkeye Community Rowing or practice with the team for exercise and to improve rowing skills.  
Athletes must have completed a previous rowing session, or be an experienced rower to join.
Rowing memberships are required to participate.
Register online or at our Member Services desks at the CRWC, Field House, or Hawkeye Tennis and Recreation Complex.
If you are an experienced rower who is interested in being part of the Hawkeye Community Rowing program or for information regarding the practice schedule, please contact Danelle Stipes.
Our Youth Rowing Team is for any middle/high school students between the ages of 12-18 who are interested in the sport of rowing. Rowing is a great sport that offers many benefits, both physical and mental. It is a great way to learn teamwork, responsibility, and self-confidence. It also has the potential to open doors to many scholarship opportunities for the future. We practice 4-5 times per week at the P. Sue Beckwith boathouse, and during the racing season, we will compete against other programs all around Iowa and the Midwest. 
Spring season | March - May
Summer season | June - August
Fall season | September - November
Winter season | December - February
Please contact Amy Smith for more information about the program! 
Individuals with disabilities are encouraged to attend all University of Iowa sponsored events. If you are a person with a disability who requires an accommodation in order to participate in this program, please contact Recreational Services in advance at ​319-335-9293.