Campus Recreation & Wellness Center
Hawkeye Tennis & Recreation Complex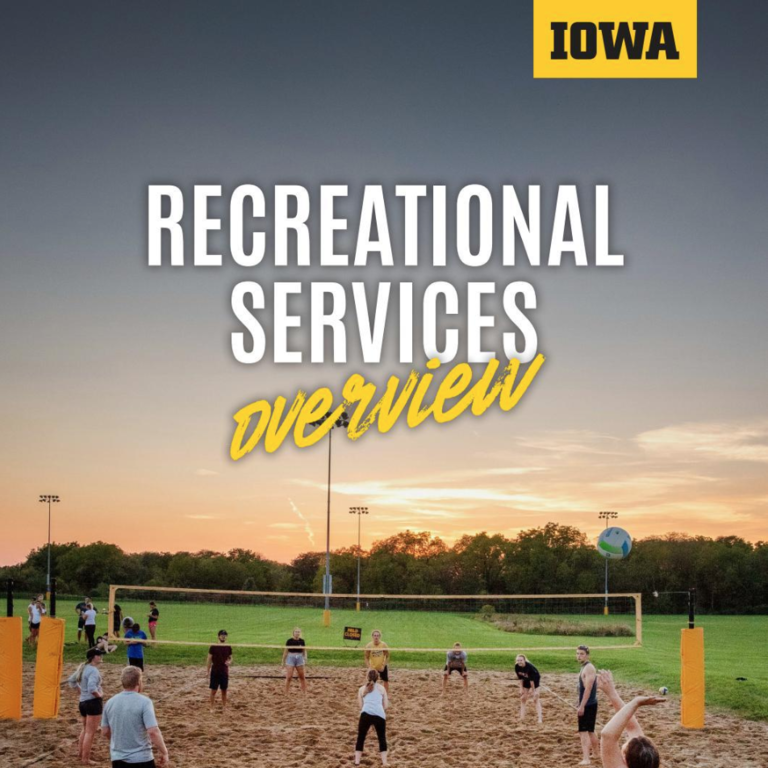 Check out our digital overview guide to learn more about all the programs, services, and facilities we have to offer at Recreational Services!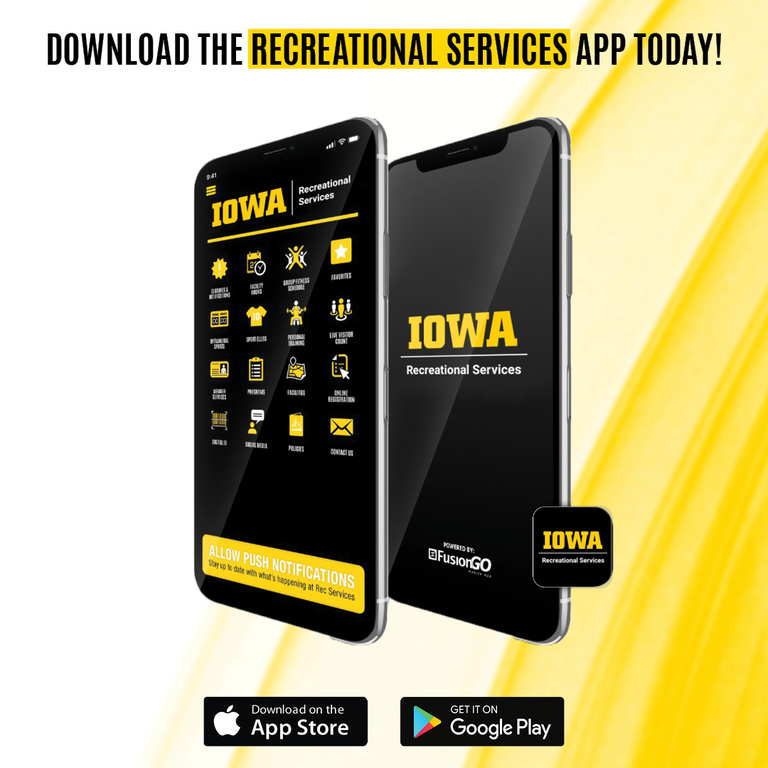 The Recreational Services app has everything you need to know about our programs and facilities, including: hours of operation, group fitness schedule, live visitor counts, digital barcode ID, and more!
​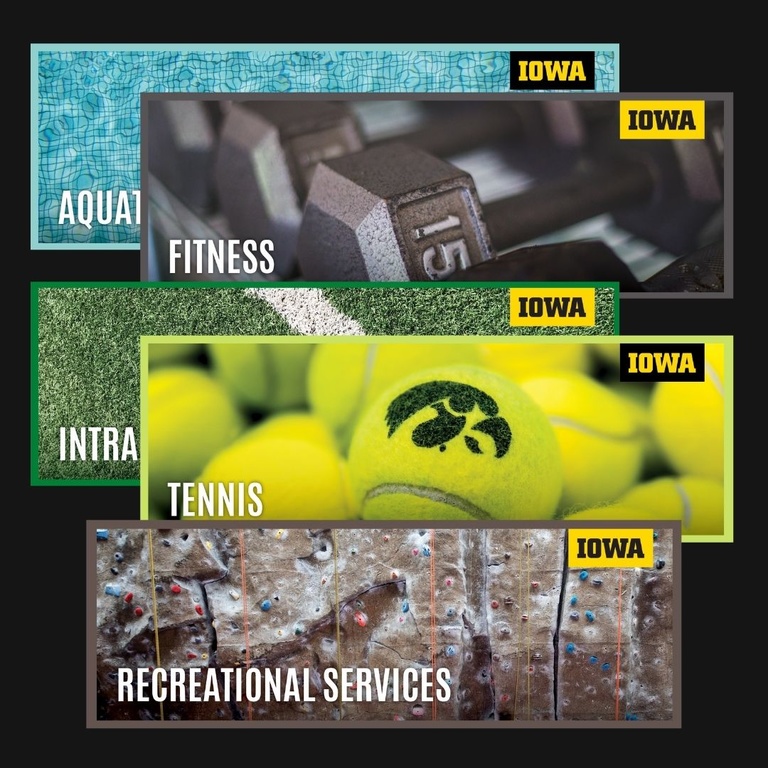 Sign up for our email newsletters to be the first to hear about new programs, upcoming registration deadlines, and changes to facility hours of operation!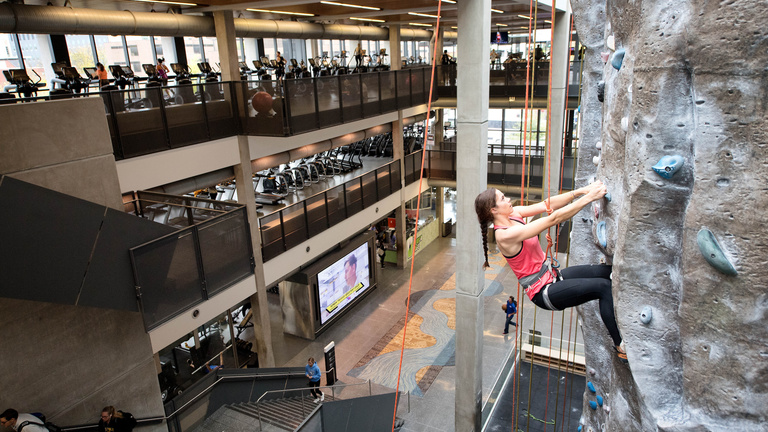 visits by members and guests annually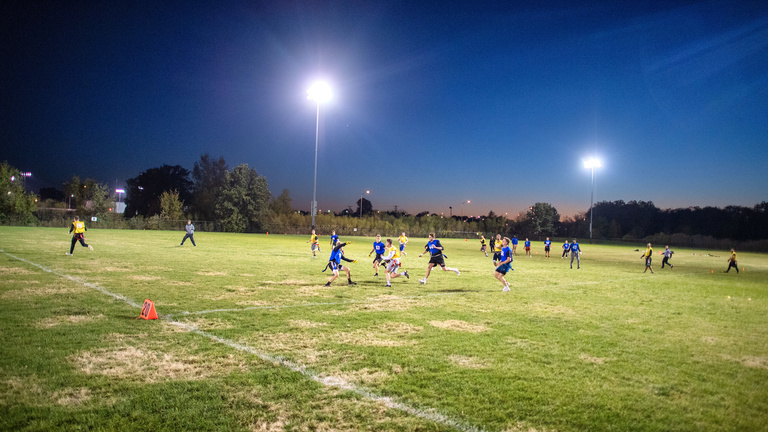 Square feet of indoor facility space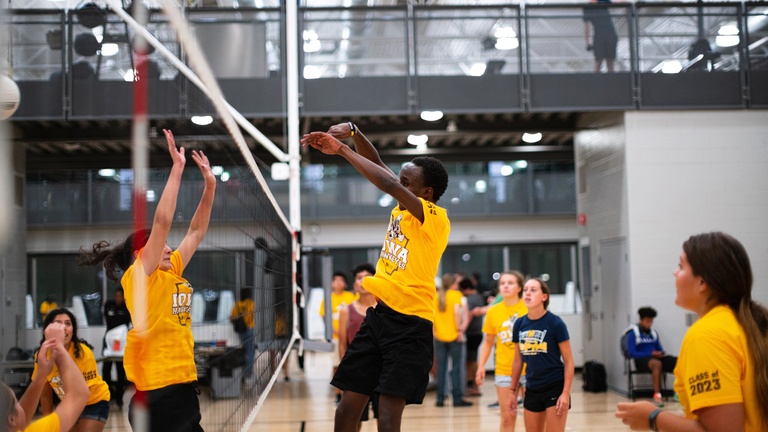 Your gift to the University of Iowa and Recreational Services makes a difference in the lives of our students and helps us grow and improve our programs and facilities.